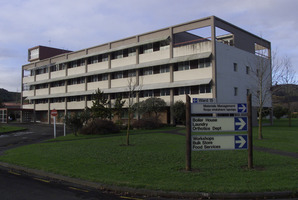 People with a cough have been urged to stay away from Gisborne Hospital to protect vulnerable patients from a whooping cough epidemic that continues to affect the region.
The measures were announced yesterday to minimise the risk to patients at the hospital, a Tairawhiti District Health spokeswoman said.
Whooping cough, or pertussis, was declared a national epidemic last year, with Gisborne one of the worst-affected regions.
TDH medical officer of health Bruce Duncan said he had received new notifications of the disease this week but these cases were just the tip of the iceberg.
"We know there is more pertussis in the Tairawhiti community," he said.
"We are asking anyone with a cough not to visit the hospital. In particular, please do not come to the neonatal and post-natal wards.
"Bringing infections into the hospital puts patients at risk."
While for most people the infection was just an irritation, for young children - especially those too young to be immunised - it could be fatal. It produces a cough that can last for weeks, sometimes called the 100-day cough.
Gisborne Hospital has already had visitor restrictions in place at the neonatal and post-natal areas, allowing in only parents and immediate carers. This is now extended throughout the hospital.
"We know that asking people not to come seems harsh, but we need to do everything possible to help reduce the risk of babies and young children picking up pertussis," Dr Duncan said.
- The Gisborne Herald