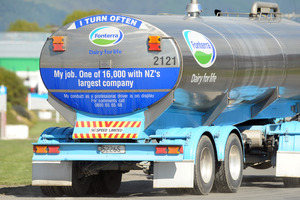 The driver of a Fonterra milk tanker that ended up in a ditch at an intersection outside Kaitaia on Sunday morning is to be charged with careless driving.
A police spokesman said the tanker blocked one lane and part of the other for a couple of hours but the driver was uninjured.
No other vehicles were believed to have been involved.
Some 15,000 litres of milk that spilled into the drain was quickly contained by Fonterra.