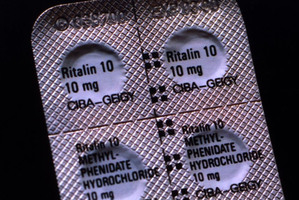 A university student from Dunedin has admitted selling ritalin to other students.
Druvi Patrick Rodrigo, 23, appeared before Judge Grant Fraser in Dunedin District Court yesterday and admitted selling the drug methylphenidate (ritalin) between February 1 and September 28 last year.
Crown counsel Richard Smith said ritalin was a class B drug which was legitimately prescribed for the treatment of attention deficit hyperactivity disorder (ADHD).
In recent years, it had become popular in the illicit scene, being sought after for its "speed-like" effects.
Last August, Dunedin police became aware of an associate of Rodrigo's supplying his prescription ritalin to other university students.
He was also selling ritalin obtained from other people. An analysis of text message data from his cell phone led to the identification of Rodrigo as a supplier.
Rodrigo did not have a prescription for the drug but messages from his phone showed he was obtaining it from an associate in Auckland.
The associate would send "trays" (blister packs of 10 pills or capsules) once Rodrigo had ordered and paid for them. The phone data also showed Rodrigo was supplying ritalin to three associates.
When police searched his flat on September 27, they found 17 20mg ritalin tablets in his room. He admitted he had been selling the drug since last February.
An associate had said he could supply him with it and he thought he could take advantage of that.
He told police he would buy the 20mg tablets for $5 each and sell them for $10 each or a tray for $100. And he would buy 10mg pills for $2.50 each and sell them for $5 each or $50 a tray.
He was convicted and remanded for sentence on April 26.