Low uptake negates fears beneficiaries and daughters being pushed into free scheme, says minister's office.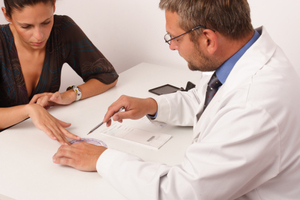 Only 35 women took up the Government's offer of free long-term contraception for beneficiaries in the first five months - far short of the number expected.
Last July, Social Development Minister Paula Bennett announced the Government would pay for female beneficiaries and their daughters aged 16-19 to get long-term contraception such as an implant, intra-uterine device or the Depo Provera injection.
She set aside $1 million over four years for the policy - enough to fund thousands of grants covering doctors' fees and contraceptive costs each year.
However, in its first five months from the end of July to the end of December only 35 women took it up.
Ms Bennett said she was not troubled by the low uptake.
"It's going as I'd expected. We're not promoting it so there hasn't been significant uptake, but we're looking at advertising it more so people are aware it's available."
The free contraception was available for teenage beneficiaries for the first two months and available for all women on benefits from October. It was also available for the dependent daughters aged 16 to 19 of beneficiaries, although none took it up in the first five months.
The information released under the Official Information Act revealed that six of the women who did get the grant were from Auckland, 13 from Canterbury and one from Wellington. Intra-uterine devices such as Multiload, and implants such as Jadelle were most popular while only three women opted for the three-monthly Depo Provera injections instead.
At the time it was announced, the contraceptives policy was criticised by some beneficiary advocates concerned Work and Income would pressure beneficiaries to take up the option.
A spokeswoman for Ms Bennett said while Work and Income provided information about it if asked, it did not actively promote it. Green Party co-leader Metiria Turei - who had described the policy as attempted state control of the womb - said she was surprised Work and Income had not been more proactive given the emphasis Ms Bennett had given it.
However, the low uptake did indicate women were not being pressured to take it up, which was pleasing.
"Our primary concern was that the Government was going to use women's financial insecurity as a lever for particular contraceptive decisions, as opposed to providing support when they needed to meet health costs. If women are not being bullied into that, that's good."
Labour's social development spokeswoman Jacinda Ardern said a free contraceptive scheme should be run through an organisation like Family Planning rather than Work and Income.
Slow beginning
From July 31 to December 31 2012:
* 35 women got grants for long-term contraception.
* 13 were from Canterbury, six from Auckland, and one from Wellington.
* 15 got intra-uterine devices, such as Multiload (lasts 5-8 years).
* 17 got implants, such as Jadelle (lasts for 3-5 years).
* 3 got the Depo Provera injection, (lasts three months).