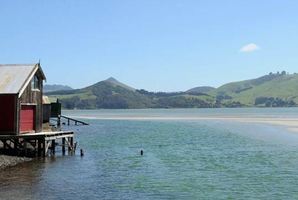 A man drowned when a dinghy capsized near Dunedin yesterday afternoon.
Senior Sergeant Kelvin Lloyd, of Dunedin, said the aluminium dinghy capsized in Papanui Inlet on the Otago Peninsula at 2pm.
The two people in the dinghy were thrown from the boat in to the water, where one person held on to a buoy and the other encountered difficulties and could not be revived, Mr Lloyd said.
The other person was taken to Dunedin Hospital by the Otago Rescue Helicopter for treatment of suspected water inhalation, Mr Lloyd said.
Police inquiries suggested life jackets were not worn, or available, on the dinghy.
Details of the victim would be released when next of kin had been advised, he said.
The matter had been referred to the coroner.