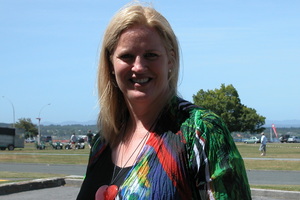 The National Party's new senior whip is Taupo MP Louise Upston, Prime Minister John Key has announced.
Ms Upston will replace Dunedin-based MP Michael Woodhouse, who was made a minister last week.
The new junior whip is Hamilton West MP Tim Macindoe, and Botany MP Jami-Lee Ross will hold the newly-created position of third whip.
The Remuneration Authority decided last year that political parties with more than 45 MPs could get funding for a third whip.
Whips are in charge of organising MPs to speak in debates, casting votes on behalf of their party, and negotiation with other whips on House business.