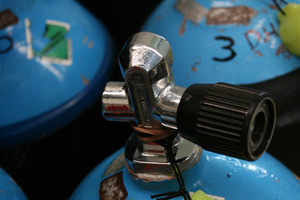 A diver was flown to Devonport Naval Base last night to be treated for decompression sickness.
Rotorua BayTrust Rescue Helicopter pilot Todd Dunham said the 24-year-old man was diving with friends in Lake Rotorua when he suffered chest pain while holding his breath and ascending.
The rescue helicopter was sent to pick the man up about 9pm.
"Due to the circumstances with decompression sickness, the helicopter had to fly to the coast and up to Waihi keeping as low as possible so as not to increase the sickness," Mr Dunham said.
The man was taken to the Devonport Naval Base on Auckland's North Shore, where a hyperbaric chamber was used to reverse the effects of his illness.
- nzherald.co.nz