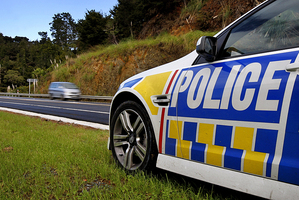 The fast lane of State Highway 1 heading north out of Wellington will remain closed this morning after a motor vehicle accident.
Police Central Communications Centre shift manager Sergeant Andy Dow said emergency services were called to the crash between the Interchange and Johnsonville in the Ngauranga Gorge.
"Due to the damage to the barrier they are going to keep the fast lane closed," he said.
Mr Dow said the lane closure should not affect traffic as it is in the northbound lane.
He said the accident was not serious.
- nzherald.co.nz