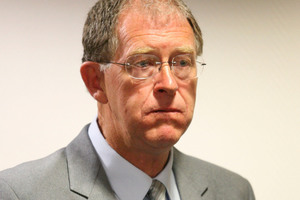 A hearing date has been set to decide whether former Catholic brother and convicted paedophile Bernard McGrath will be extradited to Australia to face trial on 252 sexual abuse charges.
The former St John of God brother returned to New Zealand from Sri Lanka voluntarily in November after the new charges emerged.
He's indicated he will fight the Commonwealth of Australia's bid to have him return and stand trial on charges he abused, molested and raped boys and young adults at church-run institutions in New South Wales over several decades.
In 2006, McGrath was jailed for five years for sexually abusing boys at Marylands School in Christchurch in the 1970s, and was paroled in 2008.
The 65-year-old made a brief appearance at Christchurch District Court today.
His lawyer Phillip Allan told Judge Emma Smith that April 12 had been agreed with Mark Zarifeh, counsel for the Australian authorities as the date for the extradition hearing.
Judge Smith agreed with a proposed timetable for evidence and submissions to be filed ahead of the hearing date.
McGrath's bail was continued on the same conditions that he live with his sister at an address in Christchurch.
- APNZ