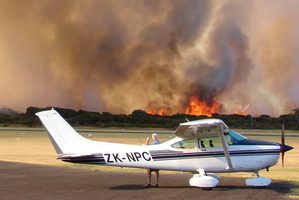 Fire crews on Great Barrier Island will be using thermal imaging gear this morning to probe for hot spots on their containment lines.
After a week battling the fire, Principal Rural Fire Officer Bryan Cartelle says some firefighters need rest.
New crews move in this morning to relieve them.
Mr Cartelle says more staff are on hand if they are needed to keep the pressure up.
The fire has so far has scorched an area of more than 100 hectares.