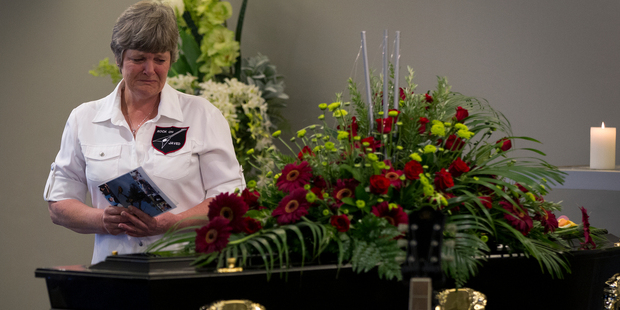 Tributes were finally paid yesterday to a promising musician who was killed three years ago.
After a service, Auckland man Javed Frazer Mills, 25, was finally laid to rest in a private family burial more than three years after he went missing from his Auckland home in July 2009.
His family believed he was living in Wellington with friends. However, his body was found last year at a Mt Wellington property.
Yesterday's service at a Papakura chapel was attended by 40 family and friends. Embroidered patches made by younger brother Tarek, with the message "rock on Javed", were handed out as people filed into the room.
Celebrant Pat Cole told mourners the talented guitarist died in tragic circumstances which had left family and friends feeling a great deal of helplessness, frustration, anger and guilt.
Tarek spoke of his regret, saying in a written eulogy that not a day went by when he did not think of his older brother.
"Javed was always there for me but the one point of his life he needed me I wasn't there for him," he said.
"I will live with this guilt forever."
Mum Lichelle, too tearful to talk to the gathering, also had a eulogy read out that focused on the joy her dedicated son had brought her.
Cole said the family wished to thank police and friends for their ongoing support and love.
Meanwhile, James Grant Cooper, 24, has pleaded not guilty to murder and a trial has been scheduled for July.