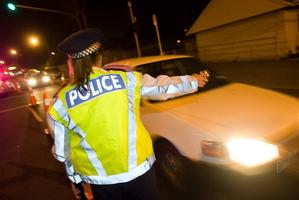 A man has appeared in court charged with being two and a half times the legal alcohol limit while he let a seven year old drive his car on a public street.
Tehere Maihi Maaka was the passenger in a car pulled over by police on Quona Ave in the Auckland suburb of Avondale, at lunchtime last Friday.
A seven-year-old was at the wheel, according to court charge sheets.
Maaka was breath-tested and, police allege, was found to have 1059 micrograms of alcohol per litre of breath. The legal limit is 400mcg.
The 49-year-old Mt Roskill resident appeared at the Auckland District Court yesterday.
He faces charges of drink driving, dangerous driving and neglect of a child because it is alleged he allowed the seven-year-old to drive a car putting members of the public in danger.
According to the charge sheets Maaka has been convicted of drink-driving on two previous occasions.
Police have referred the matter to Child Youth and Family (CYF).
CYF northern regional director Sharon Thom said her organisation is working with the family to "assess how this happened".
She said the child involved is safe and well.
Maaka has been remanded on bail and is due back in court next month.
- APNZ