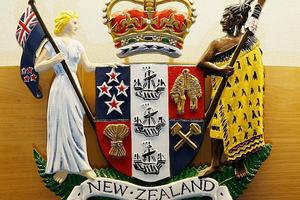 Child Youth and Family are supporting a teenager charged with a violent sex attack on a tourist visiting Waiheke Island.
The agency has "shared guardianship" over 17-year-old Cane Norton Kelland, charged with sexually violating the British woman on the island on Wednesday.
Kelland appeared in the Auckland District Court yesterday, also charged with injuring the 29-year-old with intent to injure.
The court heard that Kelland had been living on Waiheke with his foster mother and had a "low intellectual ability".
Police allege Kelland attacked the tourist on a walking track between Delamore Drive and Owhanake Bay, near Oneroa.
Bloody and bruised, she managed to escape and sought help from builders working nearby. Sergeant Peter Knight said the builders alerted police, who found Kelland soon after.
Child, Youth and Family northern regional director Sharon Thom said the agency was involved with Kelland last night.
"Child, Youth and Family has a shared guardianship role in relation to this young man and we are supporting him through this process," she said.
Mr Knight said the victim had only been in New Zealand for a couple of days.
"She's pretty shaken up, obviously,"he said.
Waitemata and Gulf councillor Mike Lee also said locals were appalled by what happened.
"Waiheke Island is very reliant on tourism so there is general dismay at what has happened. It's something we don't want to see happen again," he said.
Kelland stood in the dock wearing a police-issued white boiler suit.
Judge Eddie Paul ordered that Kelland be considered for the special needs custody unit.
Until then, he would be held in custody on remand in a separate area to adult offenders until his next court date.
- With APNZ