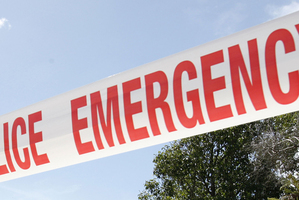 The lawyer for two men charged in relation to the murder of a West Auckland man has concerns for her clients' safety.
West Auckland man Daniel Fifita Turner, 29, died on December 18 after being shot in the chest near his Ranui home.
Caleb Eli Afamasaga, 24, was charged with murder after police executed search warrants yesterday.
Afamasaga is also alleged to have caused grievous bodily harm to another man and threatened to kill a third.
The 22 year-old is expected back in court next week.
Two other men - Sosaia Laloni, 22, and Samuel Sanjay Lachnaiya, 23 - appeared at the Waitakere District Court today.
Both are charged with belonging to an organised criminal group, selling cannabis and tampering and suppressing evidence while knowing that Afamasaga committed murder.
Lachnaiya is also facing a charge of carrying a .22 calibre rifle.
Lawyer Maria Pecotic, who is representing Laloni and Lachnaiya, asked Judge Alison Sinclair to suppress their bail addresses because of ``safety concerns''.
Judge Sinclair agreed but told the men they were not to associate with their co-accused and imposed a curfew.
Two more men - Joshua Makalima, 22, and Kevin Terrence Banaba, 24 - face charges of helping Afamasaga to avoid arrest for the murder, selling cannabis and belonging to an organised criminal group.
A sixth man is expected to appear in court later this afternoon.
More than 80 staff have been involved in the police operation. Police believe they have recovered the firearm used to kill Mr Turner. They also found large amounts of the Class C drug cannabis in their raids.
- APNZ