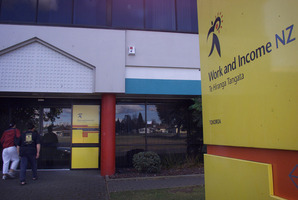 A Far North benefit fraudster has agreed to repay nearly $100,000 but it will take him nearly 200 years.
Two Far North residents have been sentenced to home detention for welfare fraud totalling more than $150,000.
The 33-year-old Kerikeri woman and 34-year-old Kaikohe man were ordered to repay the money, but at the rate of $10 a week that will take Joseph Abraham Kopa 189 years and Amy Jean Pearson 101 years.
The two cases were unrelated but both defendants appeared for sentencing in the Kaikohe District Court on Friday.
The Social Development Ministry said Kopa was granted a domestic purposes benefit and an accommodation supplement in November, 2004.
He failed to tell the ministry he was living with his partner, claiming on six subsequent occasions he was single.
When his benefit was stopped in April, 2011 he had been overpaid by $98,219.
He entered guilty pleas to one charge of obtaining by deception and seven of dishonestly using a document.
Both offences carry a maximum penalty of seven years' jail.
Pearson was granted a domestic purposes benefit, accommodation supplement and temporary additional support in December, 2007.
At the time she was on her own but failed to tell the ministry she entered into a marriage-like relationship in September, 2009.
A dozen times after that she said she had no partner, so her benefits continued until May last year, resulting in an overpayment of $52,503.
Pearson pleaded guilty to one charge of obtaining by deception and 12 of dishonestly using a document.
Judge Greg Davis said people who committed benefit fraud were stealing from taxpayers.
"There is this misconception that benefit fraud is not really theft, that there are no victims involved, but that could not be further from the truth," he said.
"The victims are the public at large, all those legitimate taxpayers who make sure a sustainable welfare system can be put in place.
"It brings the system into disrepute when those who are not entitled to benefits claim them."
In Pearson's case, the court was told she needed the money and had a sick child but no evidence was presented to support that.
"It was a deliberate rort by you and your partner to increase your household wealth," Judge Davis said, sentencing her to four and a half months' home detention at her Kerikeri address.
Kopa's offending was prolonged and sustained, lasting more than six years. The father of four had co-operated with the ministry and did not seek to minimise his offending.
"He wants to make amends by repaying the money but the reality is, at $10 a week, it will take 200 years," Judge Davis said.
Kopa was sentenced to nine months' home detention at his Punakitere Valley address.
The ministry did not seek reparation, saying it would recover the overpayments directly.
Deputy chief executive Iona Holsted said later the stolen money would be pursued "for as long as it takes".
"We work hard to protect the integrity of the welfare system and we'll continue to investigate cases and hold offenders to account," she said.
The means of doing that included the employment of about 100 investigators, a data mining and matching programme and an 0800 number for the lodging of fraud allegations.
- The Northland Age