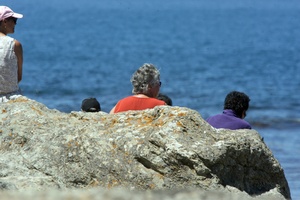 The family of missing Martinborough man Tupara Kiel are still searching for his belongings near where the 72-year-old disappeared while setting a craypot.
Mr Kiel went missing on January 10 in choppy seas near Te Awaiti.
He had left Sandy Bay about 11am in an inflatable boat.
His vehicle and trailer were found at 7.15pm that night and police were alerted at 8.30pm.
An extensive search was carried out, but his body has not been found.
Relatives of Mr Kiel have been camped near the spot since he disappeared and continue to search the shoreline.
Sister-in-law Rita Bragger said they had continued searching for Mr Kiel's possessions when the tide allowed.
Although some of the family have left the site, his children plan to stay for at least another two weeks.
"We just want some closure, really," she said.
The official search was called off on January 13.
For more articles from this region, go to Wairarapa Times-Age