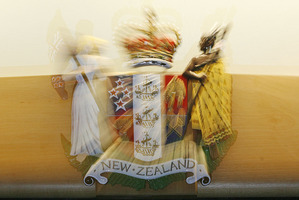 A 24-year-old woman has been charged with arson following a house fire in Parau Street, Kaiti, early on Monday evening.
The front of the house, divided into two flats, was severely damaged by the late afternoon fire but quick action in calling firefighters saved the building.
Lyree Anne Priestley, unemployed, appeared in Gisborne District Court. She is yet to enter a plea to the charge.
She was remanded on bail by Justices of the Peace Barry Atkinson and Kerry Jones, to reappear on February 13.
Counsel Mark Sceats said police were not opposed to bail but a number of conditions had been sought.
- The Gisborne Herald