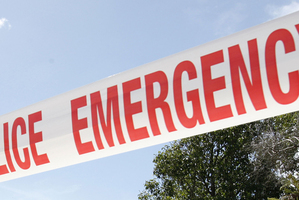 A person has been charged with the murder of an Auckland man.
Ranui man Daniel Fifita Turner, 29, died on December 18 after being shot in the chest in Afton Pl in West Auckland.
Police today executed a number of search warrants and a number of people were arrested.
Two other people were charged with being a party to murder and five charged as accessories.
Charges of wounding were also laid in relation to Turner's 26-year-old associate, who was injured in the shooting.
More than 80 staff have been involved in the police operation, in which the firearm police believed was used to kill Mr Turner was recovered.
Large amounts of cannabis were also seized during this mornings' raids.
Those arrested were to appear in Waitakere District Court today.
Police said there were likely to be further arrests and charges over the next few days.
- nzherald.co.nz