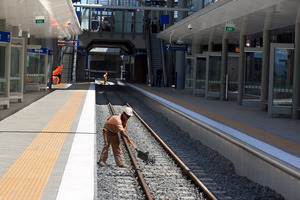 Newmarket Station has reopened after it was evacuated this morning.
The station was closed and evacuated about 9am after a fire alarm was activated.
Auckland Transport confirmed on Twitter there was no fire and the cause of the alarm was being investigated.
The closure caused disruptions on both the southern and western lines.
Fire Service northern communications said no crew were called to the scene.
- nzherald.co.nz