Five who escaped accident due in NZ today.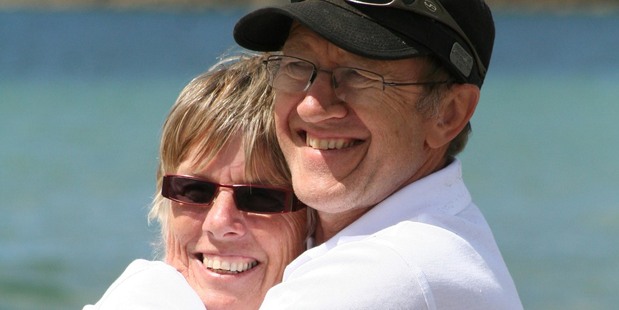 The first members of a Tauranga school group are due home from Kenya today as funeral preparations continue for three of their colleagues killed on the trip.
Nineteen-year-old Caitlin Dickson and Brian and Grace Johnston died last week when the minivan they were travelling in rolled into a ditch during a Bethlehem College mission trip. Their bodies are expected in New Zealand early this week and separate funeral services at the college are scheduled to take place for Ms Dickson on Thursday and for the Johnstons on Saturday, according to college board of trustees chairman Greg Hollister-Jones.
The services were contingent on the bodies arriving in time, but arrangements to fly them from Nairobi had progressed quickly, he said yesterday.
A memorial was held at the Bethlehem Farmers Market on Saturday morning and there had been a steady flow of mourners through a vigil at the college chapel.
The 12 students and staff who were taken to hospital or received medical treatment have been moved to Nairobi Hospital, with injuries ranging from bruises to broken bones.
Five students and staff who were not in the minivan had been cleared to leave and were travelling back with their families, said Mr Hollister-Jones.
They were expected to speak at a press conference at the college on Wednesday.
A second group would be leaving a few days after, while one student, Aneka Jones, would probably stay behind in hospital after suffering a dislocated hip and fractured pelvis in the crash.
Mr Hollister-Jones said her parents had flown over to support her.
The driver of the minibus and inspirational figure in the college project to build the Ark Quest Education Centre, Nairobi lecturer Christopher Mmata, was also killed.
College principal Eoin Crosbie said all of the group were "progressing well" and were "in good hands".