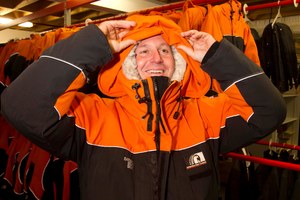 Prime Minister John Key's trip to the South Pole today has been cancelled due to poor weather.
Mr Key arrived in Antarctica on a US Air Force Hercules last night after weather setbacks.
He was due to leave Scott Base for the South Pole early this morning, but low visibility and overnight snow meant the flight was not able to go ahead as scheduled, Radio New Zealand reported.
The trip would not go ahead tomorrow because no flights take place on Sundays.
Mr Key's visit to Antarctica comes after a health scare on Thursday night.
The Prime Minister fainted at the Tutto Bene pizzeria in Christchurch and was taken to Christchurch Hospital for tests before being cleared to fly to Antarctica.
He will host a dinner at Scott Base tonight ahead of its 56th anniversary tomorrow.
Read more: PM waxes lyrical after landing in Antarctica
- APNZ