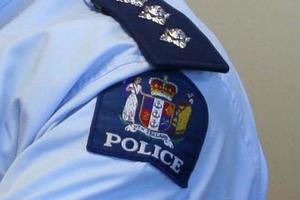 A 24-year-old Kaitaia man has been charged with disorderly behaviour and fighting in a public place after police received complaints that he was running up and down a street hitting people and animals with a spade.
A police spokesman said the man was "seeing off" three people who had given him a beating earlier on January 9.
A woman who was hit on the head with the spade was treated by a St John crew, while the arrested man's dog, also struck on the head, staggered on to the road and was run over.
It later ran off after some children who took care of it.
In an incident believed to be related a man who allegedly dragged another man from his vehicle in Kaitaia's main street last Thursday(Jan 10) ended up coming off second best.
According to police, the offender assaulted the victim before others in the victim's vehicle pulled him away and drove off, pursued by the offender. Round two took place when the offender allegedly emerged from his vehicle swinging a baseball bat.
He was overpowered by members of the victim's family, however, and was kicked and punched as he lay on the ground. A 16-year-old boy then allegedly used the bat to strike him on the back of his head, splitting his scalp and rendering him unconscious.
The injured man was taken to Kaitaia Hospital but discharged himself, against medical advice.
The teenager has been charged with inflicting grievous bodily harm, police saying further arrests were expected.
For more articles from this region, go to Northern Advocate