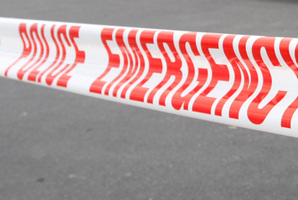 The mum-of-three killed at her Picton home on Sunday was a caring, loving woman who doted on her three children, distraught friends say.
Tributes have flowed for Robyn Alma Grace, the 43-year old named today as the woman whose body was found after police were called to a disturbance about 4.30pm.
Police said a post mortem examination carried out yesterday established the cause of death but won't say what it was.
Detective Inspector Geoff Jago said the examination of the victim's home is continuing, and police are interviewing residents in the area.
Two people arrested at the address on Sunday appeared in the Blenheim District Court on Monday facing murder charges. They are due to reappear on January 28.
Police were alerted to a disturbance at Ms Grace's property on Sunday afternoon after neighbour Mel Te Keeti heard screaming.
Ms Te Keeti, herself a mum-of-four, had lived next door to Ms Grace for about 14 months and was shocked at her death.
"Robyn was an awesome neighbour, a really nice lady who would help anybody, anytime, anywhere. That's the kind of lady she was,'' she said.
She was "dedicated'' to her three children and known for working hard on her vegetable garden.
"People would come over and give her a hand, give her plants, and she was really enjoying that,'' Ms Te Keeti said.
"She definitely didn't deserve this - nobody does, but she definitely didn't.''
The death was the talk of the town and she was getting to grips with happened over her neighbour's fence.
A `RIP Robyn Grace' tribute page has been set up on Facebook.
"You will be dearly missed,'' says Abbey Page, who created the site.