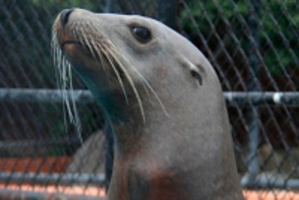 The long-term future of the remaining two sea lions and seven seals at Marineland is yet to be resolved.
Napier City Council officials met with Department of Conservation officers this morning for what the council's Tourism Services manager Neil Fergus said was a routine meeting as part of an ongoing series.
It follows the death of two sea lions at the now defunct marine animal attraction in just over a month.
While the long-term future of the remaining animals had been raised nothing firm had been settled. Officials have said previously euthanasing the animals remained a possibility, though was not preferred.
There would continue to be further meetings, Mr Fergus said.
"There is nothing new to report at this stage.''
He said the two California sea lions, six New Zealand fur seals and one sub-Antarctic fur seal were receiving "very good care'' from the Marineland staff on site.
They were regularly checked over by DOC officers.
For more articles from this region, go to Hawkes Bay Today