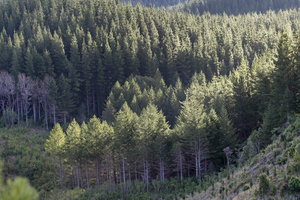 One death and two serious accidents in the forestry industry, the latest yesterday near Tarawera off State Highway 50, has led to a renewed call from the Combined Trades Union for an inquiry.
The latest accident happened about 8.30am when a forestry worker was struck by a falling branch at the Tarawera site.
The Taupo-based Greenlea Rescue Helicopter airlifted the 31-year-old worker to Hawkes Bay Regional Hospital with suspected rib and shoulder injuries.
His condition was not available.
"The year has barely started and we have had two serious accidents and a death in the most dangerous industry in New Zealand," CTU president Helen Kelly said.
"It is not viable for the Government to sit back and allow this type of safety record to go unchecked in our fourth biggest export industry."
She said an inquiry was needed to "examine best international practice, look at how poor working conditions in the industry are contributing to the accident rate, and look at what needs to change to make the industry safer".
The CTU called for an inquiry last year and it was rejected.
"The minister is now on notice that this work is unsafe, and that this industry is not competent to make it safer. Each death and accident is further testament to this. His response to this call for action and an inquiry is ultimately making a decision on whether or not this safety record is acceptable."
For more articles from this region, go to Hawkes Bay Today