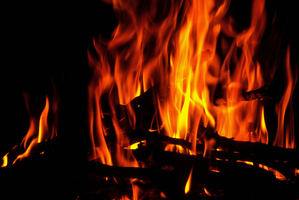 Police say the circumstances of a house fire in Hamilton overnight are a cause for concern.
A joint police-fire service investigation is underway today working to establish the cause of a fire in Hamilton overnight that left a Frankton home seriously damaged.
Detective Senior Sergeant Nigel Keall of the Hamilton CIB said emergency services were called to an address on Norton Rd about 12.25am today.
"What started the fire is yet to be established but we can confirm the circumstances around the fire are certainly cause for concern for us," Mr Keall said.
"A scene guard was in place overnight and the scene examination is continuing into the afternoon."
Anyone with any information on the cause of the fire or who may have seen anything suspicious should contact Mr Keall at the Hamilton Central Police Station on 07 858 6200 or Crimestoppers on 0800 555111.
- nzherald.co.nz