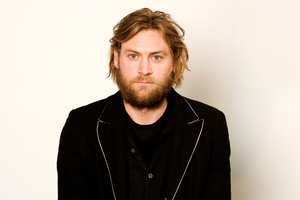 One of the fashionably famous Crane Brothers has been charged with stealing $97,000 worth of jewellery from a boutique store he used to own.
Mark Crane, the brother of Auckland tailor and owner of Crane Brothers Murray Crane, appeared in the Auckland District Court this week on charges of shoplifting and threatening behaviour.
The Herald on Sunday understands he allegedly took several collections of jewellery from Wunderkammer, a menswear store he founded 10 years ago, in November. A month earlier, he allegedly threatened his former partner, jeweller Zora Bell Boyd, the mother of his 6-year-old daughter.
For seven years, Crane, 37, and Bell Boyd, 43, appeared as the perfect designer team.
Together they developed the Wunderkammer store on Ponsonby Rd where they lured fashionistas with Kiwi-designed jewellery and menswear.
However, the couple separated about two years ago.
Documents filed with the Companies Office state Bell Boyd became a director of Wunderkammer Limited in August 2011, two days before Crane was removed as a director. In May last year, Crane was declared bankrupt.
Bell Boyd told the Herald on Sunday she bought the business from Crane three years ago and helped clear $220,000 of debt.
She said some of the jewellery allegedly stolen belonged to a customer.
"All the work was produced last year," Bell Boyd said.
"Two lots of jewellery, three pieces each, belonged to collaborative work I did in conjunction with other people. Mark never worked on the jewellery."
Crane said the charges were the start of a long battle which would bring "a lot of stuff" out of the woodwork.
He declined to comment further.
Murray Crane told the Herald on Sunday he supported his brother.
He said the charge was "malicious".
"It seems very strange someone can get charged from shoplifting from what is effectively their business that they have worked in, operated and founded, and been involved in for 10 years," Murray said.
Mark Crane has been bailed to reappear in court on January 25.