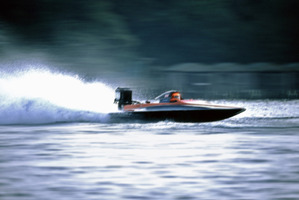 A boatie being questioned for allegedly smashing into another boat while drunk has told investigators he also hit a second boat the same day.
The 25-year-old man faces charges under the Maritime Transport Act after the incident, when he crashed into the back of a boat carrying a young Matamata family.
Waikato Regional Council navigation safety programme manager Nicole Botherway said the boatie's wake washed two children off a ski biscuit at Horahora, a section of the Waikato River below Karapiro on December 29.
The children's parents hauled the kids from the water, but were struck from behind by the boatie after they reached the shore.
The family were not injured but were still too shaken to speak with the Herald on Sunday this week.
However, the boatie admitted to investigators there may have been more victims, Botherway said.
"He told us he had already hit another boat with more impact than this one. He thought we knew more than we actually knew."
Botherway said the council could not prosecute the man for driving a boat while intoxicated.
"The broader message is there needs to be some reforms. There's not the same exact legislation as (vehicle) drink-driving."
Queenstown Lakes harbourmaster Marty Black said boats were the last bastion for those who wanted to drink and drive as council staff could not test skippers for alcohol.
"And yet there's just the same level of responsibility as in a car. You can do just as much damage."
Councils needed some extra grunt to deal with the problem but changes were years away, he said.
Water Safety New Zealand released the 2012 drowning toll figures this week. Chief executive Matt Claridge said 20 of the 93 drownings last year involved power boats.