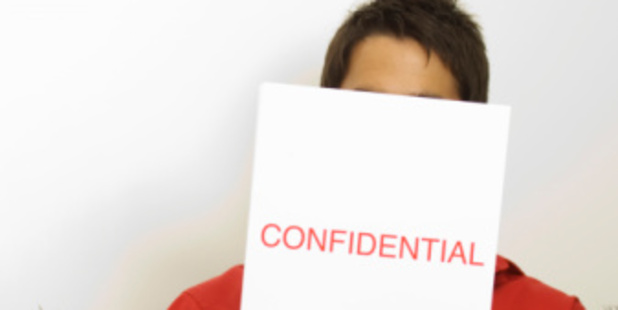 A hospital worker is in hot water after releasing a patient's confidential medical file to the media.
The Hawke's Bay District Health Board is looking into a breach of privacy after the Herald on Sunday notified it of the error.
A Herald on Sunday reporter requested her personal documents held by Government agencies under the Privacy Act.
But a historic ambulance report for a 6-year-old boy was buried inside the medical file sent to her.
That boy was Shon Alexander of Napier. Alexander is now 18 and has given the paper permission to publish his details.
Alexander said it was concerning his private record had been released to a stranger.
The ambulance report was stamped with approval for release under the Privacy Act. It read: "This copy of an original document has been properly released from the health authority care to a person who is entitled to have it under the provisions of the health information privacy code the privacy act and/or the Official Information Act."
The reporter returned the ambulance report to the health board immediately after speaking to Alexander.
Health Board acting chief executive and chief operating officer Warrick Frater apologised to Alexander, saying the report was filed incorrectly 11 years ago.
He said one person was responsible for managing the privacy request. "Once our investigations have been completed we will meet the individual concerned and the wider health record team to reinforce the procedures for the release of information and the need to preserve privacy of information for all people."
As a result, the Hawke's Bay District Health Board has changed the way requests are managed.
Assistant Privacy Commissioner Katrine Evans said mistakes were inevitable but adequate systems and well-trained staff could help eliminate privacy breaches.