It's hard to take a big dog on an international sports tour - but easier to take him on holiday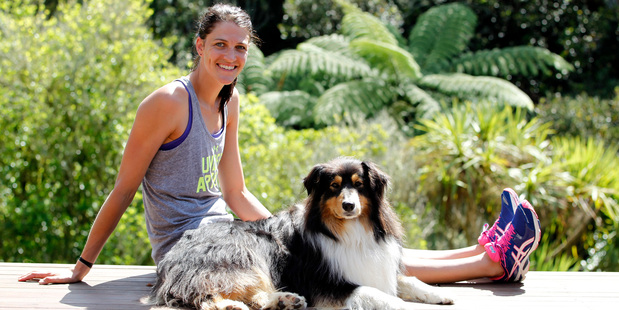 Dog-loving sportswoman Anna Harrison had to wait until her international netball and volleyball careers ended before she got her beloved dog Webster.
"When I was away it wasn't really an option to have a dog but then the timing was right a couple of years ago," says the former Silver Fern.
Now the pure-bred Australian Shepherd has become such a large part of the sporting Harrison household that he even travelled south to Karamea last Easter to attend his devoted owner's wedding.
Harrison, who grew up with dogs on her family farm, says she chose Webster after seeing a similar dog at a market.
After a bit of research they found a New Zealand breeder and it wasn't too long before the "laid-back" medium-sized dog became a firm part of the family.
While husband Craig was on dog duty when netballer Harrison played matches out of town, his parents were second call for dog-sitting, followed by West Auckland-based Woodcoat Kennels.
Harrison says Webster loved the animal boarding house and once he was through the gates, became very excited. "He doesn't even look back," she laughs.
And Harrison even credits her dog for motivating her to get out and pound the pavement more than ever before.
"I never used to enjoy running but now I absolutely love going out for a run with Webster,"she says.