High Court ruling supports lawyer in long battle over complaints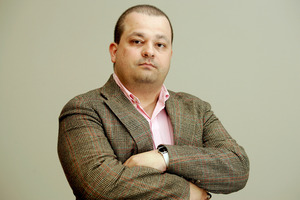 A lawyer has won a case against the New Zealand Law Society after it failed to correctly process his 86 complaints. Frank Deliu complained about the society's lawyers after being told he was under investigation for behaviour unbecoming of a lawyer.
But the society's lawyers complaints service rejected his complaints without passing them on to its standards committee. Deliu took the issue to the High Court where Justice Allan found in his favour, ruling that the society had no power to reject complaints and had a statutory obligation to pass all complaints about lawyers to the standards committee.
The investigation into Deliu's behaviour followed an Auckland Law Society meeting in 2008 at which Deliu and another lawyer, Evgeny Orlov, were accused of interrupting and threatening people.
Deliu has made 86 complaints to the complaints service since 2009. Justice Allan's decision shows the society told the court Deliu was a "very active complainant" and his complaints were not valid conduct or service complaints against lawyers.
Justice Allan found the society had no jurisdiction to reject the complaints, saying: "If these complaints, or some of them, do amount to an abuse of process then that is a matter which will undoubtedly be taken into account by the standards committee."
Deliu told the Herald on Sunday he felt vindicated and had engaged a human rights lawyer to take matters to the United Nations.
Law Society regulatory general manager Mary Ollivier said the complaints had been rejected as they were thought to be concerns about the process rather than individual lawyers. Complaints about processes were usually dealt with by the Legal Complaints Review Office, but the High Court disagreed.