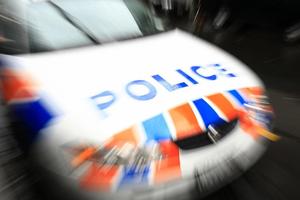 A Wairarapa man who died after being severely beaten overnight was viciously assaulted by people who knew him, police say.
40-year old Glen Jones died just before 5am today after the midnight attack at his Featherston home.
A woman neighbour heard a disturbance and called emergency services before finding her neighbour unconscious, Wellington District Field crime manager Detective Inspector Sean Hansen said today.
"The occupant had suffered a vicious beating...he received a number of injuries," he said.
He would not comment if a weapon had been used though the neighbour reportedly saw one of the assailants carrying a baseball bat.
Police had cordoned off Fitzherbert Street boarding house today and were also interested in a secondary crime scene on Revans Street, which had also been secured.
"At this stage we do not believe this is a random attack," Mr Hansen said.
'We also know that more than one person was involved in that attack and I urge anyone who was involved to come forward."
He said there was no reason for Featherston locals to be worried about their safety.
Featherston locals say the attack was all the more callous because the Mr Jones was of smaller stature after having suffered from an illness.
Victim support was working with the Mr Jones' family, who were well known in south Wairarapa.
A team of 18 were working on the homicide inquiry, he said.
"We're interviewing a number of witnesses and we've had some very good assistance from members of the community at this stage."
Mr Jones' former girlfriend was visibly upset when she arrived outside his boarding house on Fitzherbert Street today.
She said he was a local man who had lived in the boarding house about for about five years.
"He was the kindest guy I've ever met," she said.
Colleagues at the nearby supermarket where Mr Jones worked said he was a loyal, trustworthy and hardworking workmate.
- APNZ