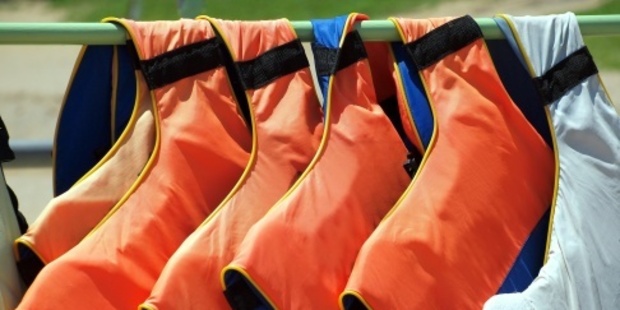 Stories making headlines across New Zealand at noon include boaties tearing around with babies onboard who are not wearing lifejackets, some schools are apparently nearly broke and may have to close and the big stink in Wanganui just keeps on giving.
As a horrible stench continues to waft over Wanganui, city health protection officers are advising people suffering health issues as a result to see their GP.
People are tearing around in boats at Whitianga with children on board who are not wearing lifejackets, with a breach notice issued to a skipper who had three children onboard without life vests including a nine month old girl.
A Rotorua man has been charged with assault after a 9-month-old boy was taken to hospital with serious head injuries.
Schools are apparently going broke and may have to close because of the Ministry of Education's ongoing inability to pay teachers the correct amount.
Co-owner of City Mart convenience store in Tauranga, Candice Dewat, says the 10 percent price hike for a pack of cigarettes isn't slowing smokers down, with many just switching to cheaper brands.

The new Greenpeace flagship Rainbow Warrior has paid its first public visit to New Zealand with a ceremony at the watery grave of its predecessor bombed by French agents almost 30 years ago. Here's a photo gallery of the ceremony.
Mother-of-two Patricia Ann McGrath had been in an "on again, off again" relationship for 14 months with Phillip Andre Mahanga. She died in Whangarei Hospital on Tuesday surrounded by her family, four days after allegedly being assaulted by Mahanga in her Kamo home. Her family have some advice for those suffering domestic violence.
Apparently the act of trucks parking on Omahu Rd may have contributed to six power poles collapsing across the busy Hastings road, cutting power to businesses and homes.
And if you are the person who stole one of Oamaru's Christmas decorations, they are coming after you.
The top trending topics on Twitter in NZ at Noon were New Zealand, Auckland, #followmemichael, #LukeBrooksTwitcam, #askfaydeeandjames, #Laugh, #musicfans, Keaton, Australia.
Other stories making headlines across New Zealand this morning:
Northlanders swelter in the heat
Temperatures soar in Hawke's Bay
Your Story: First Rotorua baby born in 2013
Photos: Summer 2012/13 in the Bay of Plenty
Challenge laid down for fitness fanatics
Fishing: Anglers' practice reel odd
Wanganui: 'Stink has got to stop'
Masterton sparkie enjoys life after lethal shock
Difficulty finding help for injured seagull
Pair dobbed in over bike-slapping incident
Rivers roar after extraordinary rains

-Herald online