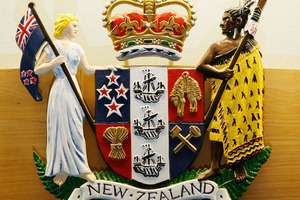 A 41-year-old Kaitaia man has been remanded in custody on sexual charges relating to alleged offending against a young girl.
The man appeared before a Justice of the Peace in the Kaitaia District Court yesterday on 10 counts of indecently assaulting a girl under the age of 12, and one apiece of inducing and attempting to permit a girl under 12 to perform an indecent act upon him.
He was remanded without plea to appear before a District Court judge in Kaitaia on Monday, when an application will be made for bail.
An interim suppression order was granted yesterday. Prosecutor Duncan Coleman said the police would oppose bail and continued name suppression on Monday.
According to the charge sheets the allegations relate to one victim between 2000 and 2002.
For more articles from this region, go to Northern Advocate