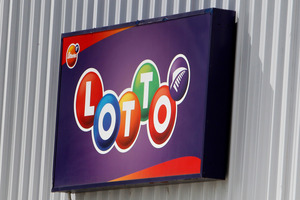 Waikato is Lotto's luckiest area with an average $640 won per head last year.
NZ Lotteries chief executive Wayne Pickup said the title was largely due to former Te Kauwhata checkout operator Trevor's $26.5 million Powerball win in April.
Former check-out operator Trevor Lotto Powerball win in April meant $641.50 was won per capita in the Waikato, more than any other district, NZ Lotteries chief executive Wayne Pickup said.
Invercargill was next, with $467.94 won per head, mainly due to a $20 million win in November, followed by Clutha, Tauranga, Napier, Waipa, Grey, Franklin, Taupo, and Stratford.
Recent winners of the title Tararua (2011), Buller (2010 & 2008), and Masterton (2009) didn't make it into the top ten.
Southland is the unluckiest, with wins per capita only $19.72.
Manukau Pak N Save retained its spot as the Lotto store which sold the most prizes for the third year running, with more than 78,000 winners winning over $1.4 million in prizes.
Mr Pickup said more than $375 million was won in prizes in 2012 with Lotto and Big Wednesday, with 144 First Division prizes won around the country.
"We also increased the amount transferred to the NZ Lottery Grants Board, distributing a record $190.4 million, which provides funding for sport and recreation, arts and culture, and community services throughout New Zealand."
- nzherald.co.nz and APNZ