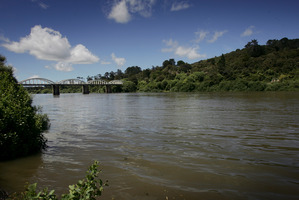 Members of the police national dive team are being brought in to join the search for an Australian tourist missing in the Waikato River near Taupo.
The man got into trouble while swimming near the Full James Rapid downstream from the Aratiatia Dam last night.
Police said he called for help, but when a female companion arrived at the riverbank the man in his 20s had disappeared from sight.
The search resumes this morning.