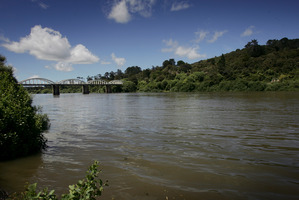 The Police National Dive Team is expected to join the search tomorrow for a man, believed to be an Australian tourist, who is missing in the Waikato River near Taupo.
The man, thought to be aged in his 20s, went for a swim near the Full James Rapids downstream of the Aratiatia Dam, and then called for help, police said. A female companion ran to the riverbank but the man disappeared from view.
At approximately 6.15pm police were notified.
Police, the Harbourmaster and the Coastguard searched until light faded tonight, and will continue the search in the morning.
- APNZ