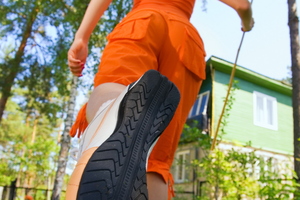 A young woman was grabbed on her bottom by an unknown man who proceeded to start a conversation with her during her afternoon run along the Hutt River yesterday.
The 22-year-old female was running between Melling Link and the Kennedy Good Bridge when she felt two hands touch her on the bottom, police said.
"On turning around an unknown male was running next to her and tried to start a conversation before touching her a second time," Barnard said.
"She has then run off from the male and reported the incident to police."
The man is described Maori aged 16 or 17, with a medium build and short shaggy hair.
"He is about 175cm tall and was wearing a baggy plain white T-shirt and black shorts with a brown hoody or jersey tied around his waist and black 'skatie' style shoes," Barnard said.
"Hutt Valley Police are keen to identify this male, given the brazen nature of the incident in a public place."
Anyone with any information about the incident should contact the Hutt Valley Police on 04 560 2600 or Crimestoppers on 0800 555111.
- nzherald.co.nz and APNZ