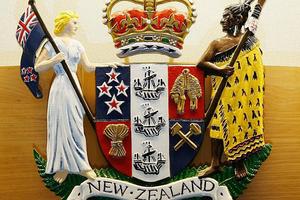 A High Court judge has ordered the Kaikohe Hotel be boarded up over safety issues.
The order by Justice Kit Toogood in the High Court at Auckland on Monday was delivered to the hotel yesterday by police and council officials.
Staff and five tenants were given until the end of the day to leave the premises but publican Neal Summers said he was confident the pub could remain open and issues around the building's warrant of fitness could still be resolved.
The Far North District Council and Mr Summers have been at loggerheads for years but in late 2012 the building was declared dangerous after a Fire Service inspection found problems with the sprinkler and smoke detection systems.
There were also concerns about a disused wing that had no windows or ceiling on its first floor.
Mr Summers was given 10 working days to fix the problems or the council would apply for a court order to close the pub.
Since then Mr Summers has removed part of the hotel so the disused wing is a stand-alone building.
Mr Summers said the council's "extreme action" was a serious injustice because he had not been given a summons to Monday's hearing so had no chance to be heard in court.
Wormald technicians were yesterday working at the hotel, which he said would soon be issued with a building Warrant of Fitness.
Council spokesman Richard Edmondson said the council had no option but to apply for a High Court order directing the hotel's immediate evacuation and closure after defects were not fixed. Mr Edmondson said the council believed it had acted fairly and reasonably.
Patron Wiremu Hohaia said the closure was "a bit sad really". There were other pubs in town but they weren't the same, he said. "You behave yourself here or you're asked to leave."
For more articles from this region, go to Northern Advocate