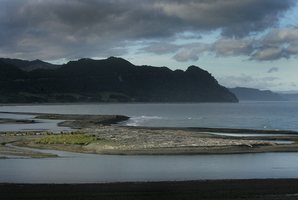 A fisherman who died after being swept down the Motu River has been identified as 41-year-old Benjamin Robert Tekira from Waimana, near Whakatane.
Police said Mr Tekira was fishing yesterday when it appears he attempted to cross the rivermouth.
His body was discovered hours later by family members on the shore.
A search for Mr Tekira began just before 4pm yesterday and was called off three hours later.
About 8.30pm the man's relatives found his body, police said.
He had come ashore about 150 metres from the point of the river where he had gone missing.
Police have issued a reminder about the dangers posed by the country's waterways.
Currents and sea surf in the Bay of Plenty remained strong today and police were urging extra caution in and around water.
A combination of rain and tropical weather meant river levels and the sea surf were dangerously high. Anyone enjoying activities on the waterways was urged to take every precaution and make sure they were wearing life jackets, police said.
Three drownings made the Christmas holiday period - which began at 4pm on Christmas Eve and finished at 6am on Thursday - the lowest toll in six years.
There was an average of 10 drownings during the past five Christmas periods.
- APNZ