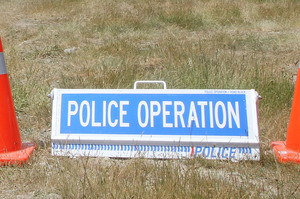 Police have named the woman who was found dead on the beach at Arkles Bay on the Whangaparaoa Peninsula yesterday.
The body of Arkles Bay resident Katherine Bennett, 60, was discovered on the shoreline at about 6.45am.
Rodney police said it was too early to say whether a homicide investigation would be launched.
"Elements surrounding the death of Ms Bennett require further clarification and at this time the exact cause of her death remains unexplained," said Detective Senior Sergeant Brett Batty.
"We are keeping an open mind to all possibilities and we have committed significant resources to ensure the circumstances of her death are fully investigated."
Police enquiries are likely to continue for some days. Officers are seeking assistance from residents of Arkles Bay and members of the Whangaparäoa community to establish Ms Bennett's movements in the hours leading up to her death.
Police would like any information relating to suspicious activity in the McKenzie Avenue, Margaret Place and Arkles Strand area between Sunday and Monday.
Anyone with information is urged to contact the Orewa Police Station on (09) 426 4555 or call Crimestoppers anonymously on 0800 555 111.
- nzherald.co.nz