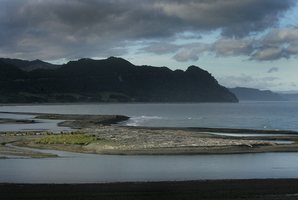 The body of a 41-year-old man was found last night after he was swept away while trying to cross an East Coast river earlier in the day.
Family members at the Motu River, east of Opotiki, found the body about 8.30pm. Authorities had called off the search two hours earlier.
Police said he was found about 150m from where he disappeared.
Police spokeswoman Kim Perks said the man, who was a local, had been out fishing with friends when he got into trouble while trying to cross the river. Members of the group raised the alarm just before 4pm.
The coastguard in Opotiki sent crew to the area to help in the search, said a spokeswoman.
The Motu River is known as a good spot for dry fly fishing for brown trout.
The three drownings over the Christmas holiday period - which began at 4pm on Christmas Eve and finished at 6am on Thursday - was the lowest toll in six years.
Hamilton man Jason Anthony Johns, 43, drowned at Whiritoa Beach in the Coromandel on Christmas Eve.
Robert Farquhar, 29, died while he was diving at Matakatia Bay in Whangaparaoa on December 29.
Oscar-winning sound editor Michael Alexander Hopkins drowned on December 30 in Wairarapa's Waiohine River when a wave hit the raft he was in with two others.