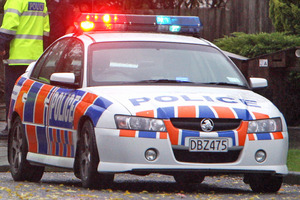 A 22-year-old man has been arrested over the brutal attack and rape of a woman in Nelson on New Year's Day.
The 62-year-old woman was bashed and sexually assaulted in a community garden in the Victory area of Nelson as she worked alone, in an attack police described as "cowardly and prolonged".
Police arrested a Nelson man this morning after his DNA matched evidence gathered at the scene.
Detective Sergeant Ian Langridge said the man was already on the police suspect list.
He has been remanded in custody and will appear in the Nelson District Court later today on a number of charges including kidnapping and sexual violation.
The victim was relieved to hear the news, Langridge said.
"Her relief is shared by our entire investigation team who have put in some long hours since this terrible incident on New Year's Day. I'm sure the people of Nelson will also be very relieved to know we have this man in custody."
Nelson Bays Area Commander Inspector Steve Greally congratulated the investigation team for their work.
"This crime was particularly heinous in nature and generated a great deal of emotion within the wider Nelson community and particularly within the Victory area. I would like to congratulate and thank Detective Sergeant Ian Langridge and his investigation team for the countless hours they invested to enable an arrest."
Police would now be focusing on the prosecution phase of the investigation, he said.
- nzherald.co.nz