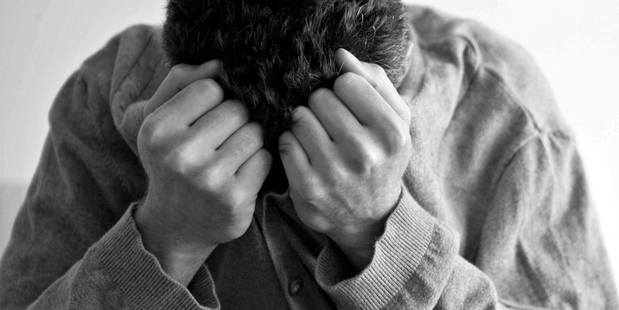 A lonely Kiwi widower who was scammed out of $1 million by an Australian online dating service is living a retirement in virtual poverty.
Retired Taranaki Regional Council finance manager Alan Young had just lost his wife of 29 years to cancer when he answered an advertisement in a Taranaki newspaper for introductions service True Love Corps.
It cost Young his $500,000 house and life savings after he fell for a con artist he thought was his fiancee.
He now lives a "limited" life on a modest pension in a small town on Queensland's Sunshine Coast. He retired with no savings.
Australian courts ordered the dating company directors to repay money, but they are bankrupt and Young may never see the cash.
"It's changed our whole lives," said Young's daughter Jo. "All of his shares and his life savings and house (are gone) and he came to live with me.
"My mum had cancer. She had just died and they took someone who was really vulnerable."
Court documents show True Love Corp conned $2m out of 11 men and women, some with mental or intellectual disabilities. Young's loss is about $923,000.
Dubbed the "romance robbers", the three directors were ordered to repay more than $2m by the New South Wales Supreme Court.
Court papers show Young signed up in 2006 and spent $10,000 upgrading his status with the service.
After travelling to the Gold Coast he fell for a woman named "Angie Jovic".
Over the following months, he paid hundreds of thousands to further upgrade his membership after she promised him she would repay the money and they would marry.
She used family illness or disputes as excuses for not meeting him in Melbourne but she accepted his marriage proposal in January 2007. In 2007, he spent more than $400,000 providing "assistance" to Jovic, including borrowing $120,000 from his mother, who died the same year.
When Young flew to the Gold Coast, he found Jovic's appearance and personality were different. She said it was due to the stress of a family dispute.
In 2008, Jovic met Young in New Zealand but insisted on separate bedrooms as she had "promised my dear departed mother that I would not have sex until I married you".
They were to marry in 2008 in Brisbane but when he got there, he was told she had gone to Melbourne to see her lawyer.
Young flew to Melbourne where he got another phone call from Jovic, telling him she was flying to the United States where her daughter had been in a car accident.
Young contacted True Love Corp and recognised the woman who answered the phone as Angie Jovic, though the person identified herself as Hollie Veall, a director of True Love Corps.
Young and 10 others complained to the NSW Fair Trading Commission, which prosecuted True Love Corp and director Veall and her colleagues Zivko and Helen Dimitrijevski.
They were ordered to repay around $2.4m. Commissioner Rod Stowe said their actions were "despicable".
"These people put their trust in a company which took advantage of their vulnerable situation and milked them for every dollar they could get."

Spotting a scam
• Poor or vague communication: Most scammers copy and paste responses from a pre-determined outline or script and send them to multiple dating profiles. If you're getting emails that are vague be wary.
• Details that don't add up: Online dating scammers often have detailed and convincing background stories. But somewhere down the track you may start to feel things don't quite add up.
• Taking you off the site: Be wary if someone you're chatting to asks to start emailing you directly.
• Asking for money: They may claim to be in a crisis that can only be solved by borrowing money. Don't fall for it.
• False dating profiles usually fit certain stereotypes: Red flags are women who are attractive, mixed ethnicity, around 31, Christian, looking for a 58-year-old male. Or men who are professional, around 46, looking for females aged 38-58 years.
Anyone who has been targeted should contact Victim Support.
Source: Ministry of Consumer Affairs