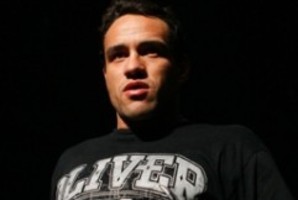 As searchers tried desperately to find diver Robbie Farquhar, his two young children were on the beach watching and waiting for their dad to come home.
Mr Farquhar went diving with friends near Whangaparaoa on Saturday and disappeared into the water as he swam back to the beach.
As a search started, Mr Farquhar's partner Lauren McKenzie, children, parents and other family watched from the beach, desperately hoping he would be found alive.
They were devastated when police divers found the 29-year-old's body on Sunday.
Mr Farquhar, originally from Taranaki, was one of three people who drowned over the holiday period.
Lita Tarau, 42, died while trying to save her son at a beach near Whakatane on Saturday.
On Sunday, 53-year-old sound editor Mike Hopkins, who won Oscars for his work on the Lord of the Rings trilogy and King Kong, died while rafting with his wife and a friend.
It is understood Mr Farquhar's body was at his home this week, and family and friends had been invited to see him and say goodbye.
He and Ms McKenzie have a young daughter together named Paige. Mr Farquhar has two other children, Valiant and Lyndsy, from a previous relationship.
Friends were paying tribute to Mr Farquhar online.
Michael Leau said: "When I met this boy and took him under my wing I saw potential in every sport he participated in. At first I thought he was gonna be an All Black for sure.
"He ended up being a champ in a fighting sport he loved. A natural sportsman and a humble man who always had a smile on his dial."
Mr Farquhar was a member of the Oliver Mixed Martial Arts Club on the North Shore.
The club's head instructor, Steve Oliver, wrote an online tribute: "It is a overwhelming loss, he was a great man and it was a honour to have called him friend."
Water Safety New Zealand chief executive Matt Claridge said New Zealand had one of the highest drowning rates in the developed world.
The number of deaths over the holiday period had dropped by a third compared with last year, and while that result was positive, three deaths were still far too many, he said.
"We need all New Zealanders to learn to swim and survive and to take the necessary precautions when in and around the water. Only then will lives be saved."