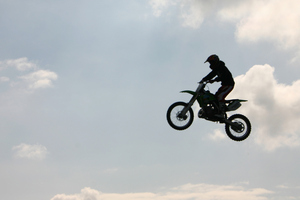 The 28-year-old stunt rider who crashed at Whangamata has been flown to Tauranga Hospital by the TrustPower TECT Rescue Helicopter in a stable condition.
A Waihi St John spokesperson said the man suffered a concussion but did not appear to have broken any bones.
The event was due to re-start once the wind dropped.
For more articles from this region, go to Bay of Plenty Times