The Herald on Sunday names 25 people who we believe have made New Zealanders' lives and hometowns tangibly better.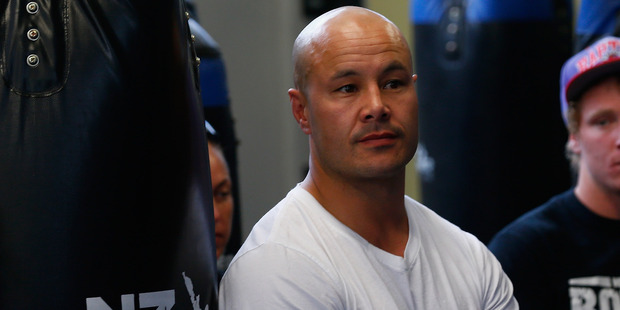 1. Lance O'Sullivan
Just before Christmas, a woman walked into Dr Lance O'Sullivan's clinic with a sick grandchild. Three more mokopuna, also sick, were at home. But there was only money for one consultation-and she had been forced to choose who needed the doctor most.
So O'Sullivan made a house call instead.
The result: four lots of antibiotics prescribed; four children on their way to wellness.
O'Sullivan is just one of the 25 Kiwis we have chosen to acknowledge this year, people who have made our lives and hometowns better.
There's no question the deeds of the likes of Willie Apiata and Richie McCaw have boosted our morale and brightened our days, but we're talking about people who have made a tangible difference to our everyday lives.
Sometimes they might not even realise they've done so. Consider, for example, the driver who gives way at the pedestrian crossing. It's a simple enough requirement under the Road Code-but anyone who puts their life on the line walking will know of the sense of relief when a car does indeed stop when and where they're meant to.
The payback works both ways. In the interests of rewarding good behaviour, we always wave a friendly thank you when a car stops at a crossing.
Recently, a driver pulled over on the other side of the pedestrian crossing to thank us, for thanking him! Everyone's day was made better.
It's the same when you say thank you to the bus driver - next time the driver might stop for you when you're dashing for the bus as it pulls away. And that's what these awards are all about: fellow citizens who have the interests of others at heart.
This summer, the Herald on Sunday is asking what defines us as New Zealanders. We have polled thousands of Kiwis on everything from how we will celebrate with family (barbecues and pot-luck lunches trump traditional roast dinners and restaurants) to what we believe. Should we sell off part-shares in the power companies and Air New Zealand? Do we believe in gay marriage? How many immigrants do we want, and what sort of skillsets should they bring?
Today, we've come up with quite a mix of people who epitomoise the best of us: the young, bright entrepreneurial sorts such as Art in the Dark founder Celia Harrison, who have a wider picture than their own bank balances; Auckland councillor Cathy Casey who is truly dogged in pursuit of bettering her hometown: she wins the attendance prize for her appearance at council meetings, and shares her love of Auckland by posting Facebook photos from some of the city's more beautiful parks and reserves as she walks her dogs.
Then there's lollipop lady Joan Van Cooten. Every day, in all weathers, she is out doing her bit to make our children safer on their way to and from school. Van Cooten doesn't do it for the money or the status: she just loves what she does.
Why do some people choose to make the lives of others better? Health psychologist Dr Nathan Consedine says motivations can be diverse. Some people do it as a quasi-Victorian moral obligation, says Consedine, an associate professor in the department of psychological medicine at theUniversity of Auckland School ofMedicine.Those people have reached a stage in their lives when they feel able and obliged to give something back.
"Others do it because there's something rewarding in it for them. It makes then feel good and they derive pleasure from the process - be it giving time, money, or advice. Others may do so for ideologically-based reasons."
Consedine believes people's altruistic efforts are being applied closer to home than they once were. In the 80s, it was common to give big to international concerns; now people are applying their charitable and altruistic efforts closer to home - where they can see the results, he says.
In August, Lance O'Sullivan walked away from his GP job at another Kaitaia health practice after what has been called "philosophical differences" over how doctors should deal with patients who cannot pay. In other words, O'Sullivan wasn't charging the indigent.
O'Sullivan, recognised for his outspoken attempts to draw attention to poverty and poor housing in Northland, has stayed in the district but, last month, set up Te Kohanga Whakaora -"the nest of wellness" - in Kaitaia. The patient-centred practice offers house calls, a "no appointments" service and after-hours clinics.
He has also helped set up a rheumatic heart disease clinic among schools. "I'm trying to be responsive to the needs of the community," says the 40-year-old father of seven.
O'Sullivan, the only Kiwi GP in Kaitaia, says: "I'm different, because no one wants to come to Kaitaia to set up a medical practice. I'mgoing to change that: I'm going to make Kaitaia attractive to doctors and nurses and deliver quality and innovative health care. "When I started this [practice] I thought it would be good, or it could be great. But it's exceeded my expectations. It's amazing."
Lance O'Sullivan is making Kiwis' lives better. And he's not the only one. Here are the other names we've come up with. We don't just take our hats off to them: we can take some inspiration too...
2. Sir George Fistonich
Time was when George Fistonich and a friend walked into a bar in Hawke's Bay and asked for a glass of wine."White or red?' replied the barman.
Fistonich has been behind a few major changes since.2012 marks 50 years in the viticulture business for the founder and sole owner of Villa Maria Wines - one of the few private, family-owned wineries in New Zealand. It all started when, as a 21-year-old, he leased two hectares of land from his father in Mangere and started making wine. It's Sir George who was instrumental in the introduction of screw top wine caps; he's been a big advocate of organics too. Although he has an international standing (one of only three recipients of the Lifetime Achievement Award from the London-based International Wine Challenge) he is a thoroughbred New Zealand-phile. "I love New Zealand, we've got a great country. And I love the wine industry - from viticulture, to selling wine globally and everything in between. What's interesting about wine is you start growing grapes, and you end up sitting in a restaurant in London or NewYork, drinking and promoting your own wine - and New Zealand," says the genial Fistonich. From the modest Mangere start, great things have sprouted. Here - at anewaddress in the same region - is the beautiful and vast Villa Maria Estate - home to the company as well as host to numerous musicians and rock stars whose concerts on the estate are legendary.
3. Debbie Tikao
Climbing around Mt Wellington's old quarry five years ago convinced landscape architect Debbie Tikao the rocky volcanic moonscape should be featured, not destroyed.
Tikao, 44, leads one of the largest landscape projects in the country. Her team from Natural Habitats is creating the 11 parks and reserves in the new Stonefield's development that's transforming the east Auckland quarry into a new suburb of 3000 homes. The fruits of her endeavours include plum, apple, orange, feijoa and avocado trees. Debbie says she's wanted to plant a full orchard for the public somewhere for over a decade, ("I'm hoping the public will take it, enjoy it and residents may even bottle it".) There's also sculpture parks, wetlands, a volcanic forest, boardwalks and pukeko.
But the most anticipated project is a "seriously cool"children's park:a mini quarry with diggers, zig-zagged paths, water play, a flying fox and a huge sandpit in the centre. The Auckland Council wants this to provide access to our unique biodiversity and ecology - or as Tikao translates: "climbing around this moonscape impacts so positively on our physical and mental well-being."
4. Sami Bejjani
Greater love has no culinary punter than one who would fly from Auckland to Christchurch for one last chance to savour a Sami souvlaki. But that's what diner Dan Ward did when he learned Bejjani was closing his business. "It's some of the best food I've ever eaten," says Ward, originally from Christchurch. Bejjani and wife Sonia set up Sami's Lebanese and Middle Eastern Cuisine in Riccarton in 1991.They shut up shop last week due to declining health, plus the wish to pursue other business interests. The secret to his success? "I don't call it a secret. To me, I call it honesty," says Bejjani."We came from unemployment in Lebanon; we did it like we eat it at home."
5. Peter Cooper
You have not been to Auckland if you have not been to Britomart. We can thank Cooper for turning what was a down trodden and dowdy bit of downtown into the hippest, most cosmopolitan and chic piece of city life. World, Zambesi, Kate Sylvester, Trelise Cooper and many other top designers all like to call this place home now. California-based Cooper likes to spend a fair bit of time in the Queen City. One day, the multi-millionaire should see the full realisation of his project: a heritage restoration that includes 18 buildings.
6. Luke Hurley
One who has made the most of the Britomart development is veteran song writer Luke Hurley, 57. He went undercover to test his latest material this year. Disguised as a busker, he played to commuters at the Britomart Transport Centre. Hurley has written several albums over the past two decades and his ability wasn't lost on passersby. "I love the interaction, it inspires me." He's even taken the idea on tour and played pavements in New Plymouth, Dunedin and Wellington. But he does it for love - not money. "You'd be mad to do it for a living. You can play for hours and barely make $10."
7. Tariana Turia
Maori Party co-leader Tariana Turia is tough: she can give it and take it. But a home truth from her granddaughter has made her announce her retirement from politics. First as a minister in a Labour-led government, then in a National-led government, Turia has been tireless in her efforts to stub out smoking. The 68-year-old will turn her attention to spending time with the girls she has raised from a baby. Eleven-year-old Piata told Turia: "You always say family comes first but lately you don't seem to put us first." Turia says it was what she needed."It's time to go home, I owe it to her."
8. Chris Saines
Auckland is forever indebted to Saines for delivering a world-class art gallery to its doorstep. "I certainly think the building would have been even more difficult to get out of the ground now than when it was first founded [in 2003]," says Saines, director of the Auckland Art Gallery. The $121 million project met budget and has exceeded attendance expectations. In its first year it attracted 677,000 visitors. That compares with an average 200,000 to 223,000 in previous years. We can also thank him for securing the promise of the multi-million-dollar art collection of Julian and Josie Robertson.
9. Joan Van Cooten
Twice a day, this shy, slight grandmother transforms into a reallife human shield standing between speeding steel and small children. For the past two years she has put on her high-vis vest and patrolled the hazardous Meola Rd pedestrian crossing near Auckland's Pt Chevalier School. Dubbed the "Lollipop Lady" by locals, her policing has paid off: no one has been hurt crossing the busy arterial road on her watch. Despite copping abuse from drivers - "I've been called all the effing so-and-sos under the sun"-Joanplans to be back on patrol when school starts next year.
10. Det Sgt Pete Blackwell
A Tauranga cop has discovered economic growth in a market missed by financial forecasters. "I'm pleased to report that there's substantial growth in the industry of giving" says Pete Blackwell, 53, who spearheads the annual Tauranga Police Charity Lunch. This year, the event raised $262,000. The venture started small: two tables of detectives at the inaugural launch 18 years ago. The latest star-studded event attracted 1300 local business people. "We're all pretty proud of that - especially in these tough economic times." The money is divided between a number of organisations. "Being able to provide a serious financial injection to continue the great work locals are doing with at-risk youth, rescue services and sport it is a fantastic feeling."
11. Cathy Casey
Anyone who can tolerate 18 years in local body politics and remain as fearlessly committed as she has deserves recognition. "It's a privilege to be able to represent people who haven't got a voice," says Casey, 55, one of six children raised in a poor Scots family. It's not just the human voice; it's animals too. As a dedicated lover of beasts and birds she starts the day on Facebook with a "pukeko pick-me up" following the antics of pukeko in her local reserve. Casey's council meeting attendance record is commendable (she has attended every full council meeting, as well as 169 committee meetings.) "I actually do believe we want to make Auckland the most liveable city," she says.
12. Monty Betham
It's tough being a teen - tougher still if you are overweight. Monty Betham should know. "When I was growing up, I was a contender for obesity," says Betham, who has established the Steps For Life Foundation in his name. The charity teaches young overweight South Auckland teens and their families about good lifestyles and exercise. The results are impressive: Betham cites an 18-year-old who came in weighing 182kg who lost 25kg in 12 weeks. New Zealand rates well in so many areas, but Betham says he is "disgusted" at its obesity rate. He has put his name to the charity, which he runs with sister Chante because "I want to be accountable andmakesure it works. I want to be proud of it and leave it as a legacy."
13. Eric Ngan
Ngan has bright lights and lanterns on his mind when we talk. He's lead producer of Auckland's Lantern Festival, which starts on February 22. The visual artist and former Polytechnic teacher says the operation is a "big beast" (up to 200,000 people are expected to attend next year.) The reaction fromthe audience is the most compelling, says Ngan, 41, a New Zealander by birth who has Chinese parents. And when does he know that he's got the event right? "When all the elements combine. There's a moment of uninhibited joy you see in their faces." Ngan also works on Auckland's Diwali Festival (which runs in November) and advises on Wellington's Diwali Festival, as well as the Christchurch Lantern Festival.
14. Celia Harrison
The founder of Art in the Dark wrote a thesis entitled How to Catalyse the Community as part of her degree in spatial design. From this stemmed an event that lights up Auckland's Western Park. The noncommercial, not-for-profit night-time event puts some considerable magic back into Ponsonby community night life once a year. And it brings in the punters: 42,000 this year. "The idea of being able to walk through that park is so special to me," says the 26-year-old Aucklander. Last year, Harrison set up in business with Ella Mizrahi, daughter of special events gurus Mike Mizrahi and Marie Adams. With that sort of pedigree we can expect plenty more fireworks yet.
15. Dr Joe Harrop
His formal title is "programme director, Sistema Aotearoa". The kids just call him "Dr Joe". Harrop heads the internationally-recognised Sistema movement, which uses orchestral musicmaking as a means for social and physical development. Administered by the Auckland Philharmonia Orchestra, it is offered to children in Otara and it has received funding from the Ministry for Culture and Heritage. "Sistema takes every benefit of making music in a group sense and uses it for the children's development plus their whanau and community," says Harrop. "It's more than music: it's social skills, self-discipline, aspiration, pride and achievement. Teaching Sistema has made me realise those are the gifts orchestral music-making gives."
16. Andrea Gibson-Scarlett
Take two slices of bread, fill with healthy ingredients, seal it in recyclable wrap and you have a recipe that cuts through red tape. Gibson-Scarlett and her husband Shayne opened their first Wishbone store in Central Wellington in 2000, inspired by childhood memories of Sunday roasts at Nana's house. Now, they have 24 stores nationwide, and their heat'n'eat meals - roasts, pastas, curries and more - are sold through supermarkets. The food chain has become a legend in its own lunchtime, by forming partnerships with district health boards. Three of Wishbone's stores are situated inside major hospitals providing patients, staffandvisitors with a choice of healthy options without having to leave hospital grounds.
17. Andy Davies
He's saved his dogs from death row, and he's kept a few heritage sites alive aswell. It seems Andy Davies was born to the business of preservation. His mother (now 91) had a clutch of cafes in Auckland, including the famed Verona. Now Davies - who set up one of Auckland's first sandwich shops while in his early-20s - is living his property development dream. The latest Davies chapter is the development of Ponsonby Central on the site of a former printing works. Here is acommunityhappilyandhard at work in retail and food. "It's very artisan, very edgy. I love that people are embracing it," says Davies, 54, whose efforts have seen him crowned "King of Ponsonby."
18. Mark Rice
You only need look at the St Paul's College Old Boys' list for proof of principal Mark Rice's pudding. The decile three school is regarded as something of a training camp for the Warriors. For 15 out of the past 19 years, the Ponsonby, Auckland, school has won the National Rugby League Championship. Rice can take double credit: he's also coach of the 1st 13 team. "It's great to see it making a difference in students' lives. We like them to feel success and know they can achieve their goals."
19. Paul Adams
The ugly, buoyant boat that is said to be almost unsinkable became a bit sexy in 2012. Boatmaker Stabicraft is based in Bluff and its boats are designed to be safe and stable in treacherous southern seas such as Foveaux Strait - which has claimed more than its fair share of lives in the past few years. Founder Paul Adams, 53, admits the pioneering designs were a victory for function over form. "We have always been seen as the ugly duckling." The design team has been given the task of transforming Stabicraft into a safe and stable swan. Over the past 18 months the company has unveiled six new models. Adams says the new designs and sleek lines have struck a chord. "One Aussie boating journalist described the new models as safe sex."
20. Robb Henry
Coastguard volunteer Robb Henry clocked up 20 years in August just after a stormy mid-winter day dealing with a double mayday. His Waiheke team pulled four out of the water and another four without life jackets off a boat in distress. "We returned eight people home safely that day and that's why I do it". Waiheke Coastguard won Rescue of the Year in 2011 but Robb insists they're just part of the nationwide team, "knowing you've made a difference, not just for the people you pull out but for their families as well . . . it's one hell of a good feeling."
21. John Campbell
This year, the host of Campbell Live decided to stop worrying about what other members of the media thought about his stories. Instead, the team followed their own agenda. "We didn't give a damn if anyone else followed our stories up," says Campbell. The approach reaped results. Consider, for example, Lunchbox Day. "80,000 people texted donations that one day alone!" trumpets the host. "All those people were not only making a donation, they were thinking about and responding to the issues of child poverty."Then there was milk in schools - soon to be reintroduced nationally, thanks in large part to Campbell's efforts. He promises to keep asking the questions that elicit a response. "There were days I couldn't believe how many, and how strongly, people were responding to us. It felt like we had a role to play. And it made me excited to go to work."
22. Louisa Wall
Every politician claims to want to make a difference but Labour MP Louisa Wall may actually do it. Her private member's bill to legalise same-sex marriage is making steady progress through Parliament, despite staunch opposition. Wall, who has a civil union with partner Prue, says this is about equality not sexuality. "It's about whether we think it's okay to have different classes of human beings. Can we tolerate that? I think we can't." Wall says the bill is on track to pass into law around May, meaning the first gay marriage could take place mid-year.
23. Clive Hill
Clive Hill and his friend and neighbour David Cowan used to watch two men in wheelchairs pass by their houses on the way to the waterfront. An invitation to go fishing was issued - and thus began Reels onWheels. Now Hill -a retired chiropractor - and Cowan take 200 to 300 wheelchair users and their carers fishing a year. (Graeme Sinclair from Gone Fishing - who has multiple sclerosis and is also in a chair - is patron.) Hill says they are lucky enough to get funding from a number of institutions which allows them to carry on. It's first-time fishers who get a perch: the waiting list is too long to allow for repeats. They always return with a good catch, "all the fish goes into a holding tank and at the end our guests get to choose a number of decent-sized fish to take home. Believe me, it's well worth the effort."Why is the experience so positive?" It elevates their soul, that's what it does."
24. Rose Matafeo
The TV host and comedienne is prepared to sacrifice her dignity in pursuit of her goal. "All I really want to do, whether it's on stage or TV, is to make people a little bit happy for a while." Even if that means making an idiot of herself, she admits. Matafeo, 20, fronts TVNZ U, the youth channel that broadcasts on digital platforms Sky and Freeview. She started out in standup as a 15-year-old schoolgirl and says her gender and ethnicity (she's half Samoan) make her very much in the minority in terms of stand-up comedy. "But that's not a barrier if you don't make it one."
25. Chris Morrison
Chris Morrison thought it was time to give New Zealanders a choice, so he set up All Good Bananas. The business, which he runs in partnership with brother Matthew Morrison and great mate Simon Coley, supplies Fair Trade bananas to New Zealand. It's a win-win situation: suppliers are guaranteed a sustainable livelihood. "I believe more consumers are reading labels. They want to make a tangible difference to the growers," says Morrison, 52, winner of the sustainable Business Network Awards. Mike Murphy, owner of Kokako Coffee - in which Chris Morrison is an investor - says he instinctively knows what's right. "Chris knows quality and ethical trading and appropriate certification is vital to any consumer brand that wants to connect with an increasingly conscious consumer."