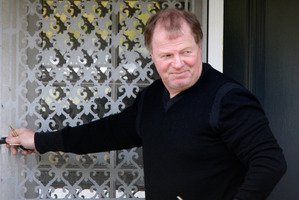 A lotto winner has been kicked out of his home as a bitter battle with his ex-partner over the winnings continues.
Malcolm Rabson was forcibly removed by police from the Paraparaumu property, now owned by a family trust, on Thursday.
He had ignored a High Court judgement ordering him to leave.
Rabson and his former partner Linda Gallagher won $1.3 million in 2001 and invested the money in three houses.
But Rabson later claimed he had bought the ticket on behalf of a family trust and that Gallagher had no right to the money.
That claim has been repeatedly rejected by the courts, culminating in a Court of Appeal ruling that he pay Gallagher $300,000 in capital gains from properties bought with the winnings, as well as half the winnings.
An outraged Rabson told the Dominion Post that lawyers, accompanied by a locksmith, entered the home and were followed by police when he refused to leave.
He was threatened with arrest if he did not leave.
He was upset possessions, including legal files, were put in storage that he could not access.
"I am still wearing the clothes I had on when I left the property yesterday morning."
Rabson was asked to leave the property by the family trust, who told their court-appointed lawyer Wayne Chapman to get the court to force him out.
He told the newspaper he tried to buy the property, but Chapman did not follow up the offer.
He now accepted Gallagher should receive half the winnings, but was waiting on the family trust to pay out his share.
Chapman said he did not deny Rabson access to possessions, but confirmed police were involved in the eviction.
Gallagher did not respond to interview requests.