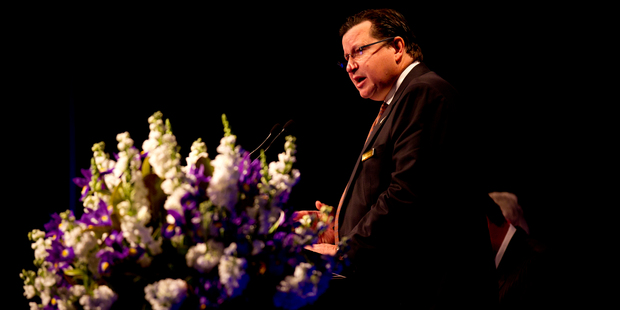 The pokies-for-convention centre deal is looking shaky after SkyCity boss Nigel Morrison said the casino company might pull out of the $350 million deal if the Government doesn't hurry up.
The shift in mood emerged in two radio interviews with Mr Morrison after SkyCity put $375 million into a development deal in Australia in return for gaming law changes.
The investment used the same amount of money earmarked for the Auckland development, which will go ahead if the Government agrees to relax gaming laws in return for SkyCity paying for construction of the centre.
During a RadioLive interview, Mr Morrison said: "I don't think we can sit here forever and wait for it, quite frankly."
He said that if the Auditor-General's report came out early next year and the issue wasn't resolved after that then "that will be it".
"If it drags on forever, I imagine it is in neither parties' interest to keep it dragging on."
SkyCity was still eager to go ahead with the Auckland deal, but "if we can't get a conclusion to these negotiations, we will have to look at alternative options".
He said the process SkyCity had gone through to try to secure the deal did not reflect well on New Zealand as a place to invest.
He also revealed the number of additional gaming machines SkyCity wanted, saying it was after an extra 300 pokies. Other aspects of the deal already known include an early renewal of an exclusive gaming licence and other gaming sweeteners.
Mr Morrison earlier referred to the deal in past tense during an interview on Radio NZ yesterday. He said the Auckland deal "would have been" like the Adelaide deal.