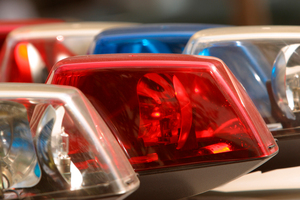 Nearly 700 charges have been laid against 250 people as a result of information from members of the public who have called the Crimestoppers number since its inception three years ago, police say.
Deputy Commissioner Operations Mike Bush said the charges were for offences such as drug cultivation, manufacture and supply, serious assaults, sex offences and illegal weapons.
"We've also been able to charge some fraudsters, recidivist burglars and receivers of stolen goods."
Commissioner Peter Marshall said Crimestoppers' guaranteed anonymity made it easy for people who might not feel comfortable talking to police directly to pass on what they knew about crime or criminals.
"We encourage anyone with information about crime or criminal activity who doesn't want to contact us directly to pass on what they know anonymously to Crimestoppers and help make our communities safer," Mr Marshall said.
To contact Crimestoppers call 0800 555 111 or use the secure web form at www.crimestoppers-nz.org.
- APNZ